Whether you are looking to develop land, design and build your dream home, convert an old building or carry out alterations or extension to your home, regardless of size, we tailor our services to offer packages suited to each individual. We are happy to take on your project at any stage and for you to pick and choose which level of input you require.
Free initial consultation
By understanding your project aspirations we identify the most effective approach to take considering the aesthetic, functional and economic dimensions.
We offer a free initial consultation where we discuss and assess your design ideas so far, clarify initial brief and advise on the best approach to transforming your ideas into reality.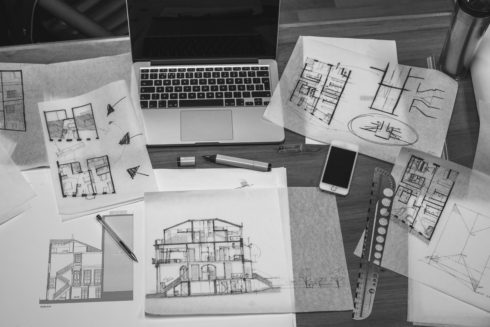 Our services are broken down into 3 simple stages which can be taken up individually or as a whole.
1
Initial Discussion and Design stage
Initial consultation
Home/ Land survey & concept design 
Detailed proposals & likely cost analysis
Planning applications
2
Pre-Construction / Tender Documents
Detailed technical drawings
Schedule of works & specification - which are formal document which explains the materials that are to be used and their construction method.
Tender submission or construction quotation
Building Regulations approval – Local authority building control or Approved Inspector Services check the plans for compliance with the building regulations and standards
3
Construction
Prepare building contracts
Supervision of works/ Project management
Construction
In order to start the process, we will need to carry out a home survey, agree on the initial brief and prepare the detailed design using accurate 2D/ 3D drawings. 3D renders on request. We'll confirm planning permission requirements, prepare and submit the necessary planning applications in-line with local planning policy and assist with legislative requirements such as party wall or build over agreements, keeping you updated on all progress. 
For many clients, working with an architect is a new experience and to this end we regard design as a two way process between you as the client and ourselves as professionals. We will work closely with you to develop your scheme to a point where we can fine tune the design with our associated consultants, always with the goal of delivering exciting, enriching architecture.